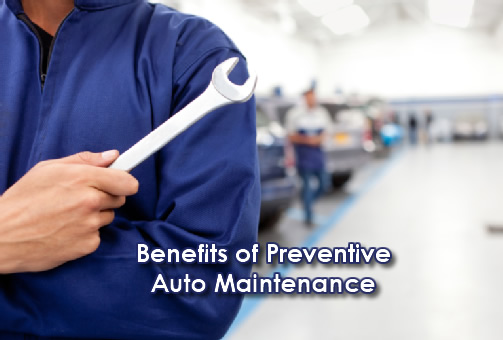 There is no doubt that your car is one of your most valued assets. After all, you will have spent thousands of dollars on your car, making it perhaps your second most expensive purchase. However, regardless of how expensive and topnotch your car is, over time, wear and tear will set in. Not to mention, you use your car on a regular basis so the car will eventually lose its efficiency and power. The key to extending the lifespan of your car is regular maintenance. When it comes to maintenance, some people feel that doing it on their own is the best approach.
However, since you don't have the expertise and experience for auto servicing, there is a chance that you might not be able to keep your car up and running efficiently. This is why it is recommended that you invest in professional auto repair. After all, having spent so much money on purchasing your car, you should make sure it stays in optimal condition for the longest time possible. For this, spending a few bucks on professional maintenance is important. What you may not realize is that professional auto repair can enhance the life of your vehicle.
For one, the professional auto mechanic will not just deal with the apparent issues but also diagnose any minor issues that may be cropping up. Sometimes, issues with your car are visible before they actually materialize. With regular maintenance, you can make sure these problems are nipped in the bud. Your mechanic will check each and every part of your car. For instance, if there is something wrong with the brakes of your car, the mechanic will inform you ahead of time. This is something you won't be able to do on your own.
This way, all the parts of your car remain functional for a long time, ensuring you can drive your car for a longer period, giving you great value for money on your purchase. Often, the life of a car can be shortened if problems aren't diagnosed on time and lead to major issues. For example, if your brakes aren't working fine, there is a risk of accident. If your car ends up in a collision, it is quite possible that you won't be able to drive your car for some time. Hence, spending a few bucks on professional auto maintenance will help you avert these problems.
Sometimes, the smaller things can lead to major issues. For instance, you have to ensure the air filter in the engine needs to be clean and at the same time, remain in proper working condition. Taking your car to a professional will ensure these problems will be uncovered and rectified. The tricky thing with owning and driving a car is that problems aren't always apparent. You might assume that your car is fine when in fact there might be issues that can eventually lead to a major breakdown.
So, if you want to enhance the life of your vehicle, take your car to a professional auto repair shop for regular tune-ups and maintenance.
---